Post by missouriboy on Jan 18, 2016 20:14:03 GMT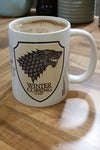 "Last month, almost 200 governments agreed a deal in Paris meant as a turning point from fossil fuels, blamed for causing everything."
I just corrected the final paragraph.....
Good call Acidohm ... I'm sure that is what the author meant.

So what and where is this study??? And where the hell is all this heat?? If they're looking down to 2000 m, then they
are shirley (don't call me shirley) looking at Argo??? Am I blind ... am I incompetent ... have i been sucking down to many
adult beverages??? Tell me where those huge temperature changes are from the four oceans charted below. Well ... the
the upper 2000 meters of water has increased by maybe 0.025 C over the last decade. That's a real scary figure of 0.25 C
per century. And yes, most (all) of this appears to be going into the deepest part of the Argo data. Say bye-bye for the
forseeable future? Probably. I hate being scared and not knowing what it's all about! Grumble grumble.
I know ... it's all hiding in the Indian Ocean ... so there ya have it.