Post by missouriboy on Mar 15, 2016 22:30:18 GMT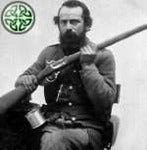 A 1-DEGREE C TEMPERATURE WAVE IN THE GREAT SOUTHERN OCEAN (50-65 S)

??

I was wandering through my Argo charts and noticed what appeared to be a west-to-east temperature wave in the Southern
Ocean (50-65 S Latitude). The three attached charts show annual temperature deviations from 2004 averaged across 50-65 S
latitude displayed in 1-degree longitude bands from 0-360 E Longitude. This series shows what appears to be a temperature
wave that starts opposite the Indian Ocean in 2005 with a magnitude -0.6 C and increases in magnitude to about -1 C as it progresses
eastward. By 2008, it covers 70 degrees of longitude centered on the S Pacific Ocean. By 2009-11 it is pulsing back and forth
in the Eastern Pacific. During the 2012-15 period it located south of the S Atlantic Ocean. By 2014-15, that area of the Southern
Ocean adjacent to the S Pacific is up to 0.2 C above 2004 across its entire width. If this is a wave, then its circum-global
period would be about 17-18 years.
The arrows on the charts denote the Eastern edge of Australia and the Western edge of South America.
Missouriboy: Wow, what an asset you are on this board!
What a veryyyyy interesting outcome. You should e-mail Tisdale! You guys are both "in the know" because of your research and what a combination you two would make!
The LARGER question is......why don't "climate scientists" study this and write papers about it? Does it show something they don't want to acknowledge?
I read a lot...and I have NOT come across any paper talking about what you just graphed for us.
I can only commend you!
Thank you Sig. What I don't understand is why the boys and girls that work with Argo don't publish some of this stuff. It's hard to
believe that they're all cowards. And surely they can't all be 'True Believers'! They could even adopt a moniker and float things out
to the blogs ... a modern day Deep Throat. I REALLY THINK THAT SOME GS-9 IN THE FEDS OR GRADUATE STUDENT AT A UNIVERSITY
OUGHT TO TAKE THE PLUNGE. The firing squad only hurts for a minute.

Maybe I'll drop Bob a line and ask him what he thinks.