Post by missouriboy on Jun 11, 2017 14:40:10 GMT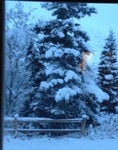 Do you think that the "Englishmen" responsible for allowing the new "Normans" to establish a beachhead are self aware enough to understand what is in store for them down the road? Me neither. They will keep bleating about Globul Warming to the end. The worst part is that they think they will be in charge in the end, not first in line for a "haircut", you know, just a little off the top.
I truely dislike having to join an exclusionary movement, as I consider myself a fervent supporter of our constitution and Mr Jefferson. Yet Mr Jefferson himself understood the nature of the beast and kept his own personal copy of the Koran to educate himself of same. A free society must require those who wish to come to abandon tenets at odds to its values. Is this discrimination? Of course it is. History is full of examples of what happens to those that fail the discrimination test. Inclusivity should not require suicide. Europeans understood this in past centuries. The cousins, at great sacrifice, kept out the Fascists of the last century, but it seems that the definition of Fascist has been turned around ... and they now invite them in. As do we ... but we did not have an empire that was full of them.
Perhaps a little turn of Shakespheare ... "Fear not MacBeth, till a
shiekh
duth come to Dunsinane!" Now playing at the Hampstead Theatre, Eton Avenue, Swiss Cottage, London, United Kingdom, NW3 3EU