Post by missouriboy on Mar 20, 2019 2:17:30 GMT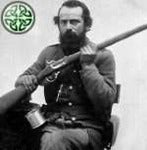 In comparison, shallow Caribbean reefs that were very healthy in the 1980s when I first started traveling there, were dead and dying of various diseases by the 1990s. USGS research linked the introduction of some of these pathogens to African dust clouds coming off the Sahara. I don't know if this line has been followed up on.
Regarding coral resilience, mustn't forget
First Photos of New Amazon Coral Reef System Released
www.nationalgeographic.com/science/2018/10/news-allen-coral-atlas-reefs-satellites-climate-change/
Having done a bit of this at a cruder resolution in Saudi Arabia and Florida, it is nowhere near as easy as they would have you believe. Much of the living reef occupies vertical to near-vertical edges. Now imagine registering a grid of 1 sq. foot horizontal pixels "exactly" time after time after time in an automated fashion with no distinctive registration points ... so that the same vertical reef lineations are "very closely" preserved. Imagine what happens to change analysis if you don't ... not to mention that differences in atmospheric characteristics will likely change your band-specific reflectance values slightly at each pass. Also recognize that reflectance values decrease with depth. And you think that ground thermometers have quirky variances. Hah! Last I saw, the French were playing with standardizing this depth decay function, and others were finding better classification possibilities in the near ultra-violet portions of the spectrum, but theses sensors were generally mounted on aircraft, not satellites. Now recognize that there are hundreds of thousands of square miles of imagery that have to be processed how often?
Can I have this job?

A small beach villa and personal staff will be acceptable. Complete with a very high level set of computing systems and onsite satellite communications. Ratty. Is Fred's personal assistant available?