Post by walnut on Sept 9, 2017 15:30:43 GMT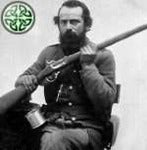 They are trying this kind of thing everywhere for example school inspectors in UK:

"Parents objected to questions their children were asked, including if they knew what lesbians "did" and if their friends felt trapped in the "wrong body".

Another question asked by inspectors was: "Is there anyone in your school that's a tom boy?"

According to Mr Gray, one parent was "very angry" as the "inspectors seemed unaware that girls could interpret a question about "tom boys" as a comment on their own appearance"."
www.christian.org.uk/news/ofsted-quiz-kids-at-christian-school-on-what-lesbians-do/
To be honest I think that these inspectors and teachers find this kind of intrusive questioning of young prepubescent children arousing. It certainly stimulates reward centers in their brains or they wouldn't be doing it. If they had to write a section on the ergonomics of the classroom furniture they would resist doing it but they are keen to push their ideas on anything sexual onto children and are volunteering to do it. They definitely should not be allowed to be on their own with children. Perhaps the best method of stopping them is to ask that these teachers are not allowed to be alone with a class as you do not feel you can trust them.
I think you are right. I'll have to decide whether I want to fight that battle. I'd guess my son has an iq 2 std deviations higher than that "teacher", so I am not worried about her influencing him with her silly shenanigans. For the sake of the general good, someone should do something.