Post by magellan on May 30, 2012 17:00:35 GMT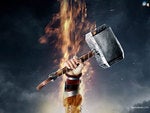 With shale oil etc, the US now has over 38% of the worlds fossil fuel reserves.
The question will be....can we get it out of the ground.
The term "proven reserves" is a legal term. It has nothing to do with how much oil exists. So whenever some politician or environut parrots the mantra "the U.S. has 2% of the world's reserves" they are either lying or ignorant.
The technology is already here; has been for quite some time. The testing has been proven. It is the government putting the clamps on it with endless red tape and delay tactics.
Sometime in the past year or so I gave multiple links to the technical humps now overcome. Reading the news headlines for example, one would think fracking is a new technology when in fact it has been used for at least 50 years.
On a different note, coal-to-gas was profitable at $45/bbl and that has dropped as well, to below $20 IIRC.
Oh it is there and it can be extracted, well below $100/bbl. Investors are nervous because of Obama and EPA. Obama has referred to oil as "the fuel of the past"; that doesn't give investors much confidence. Presidents can have a great effect on market behavior and this is no exception, so if we are to see a nationwide boon in the energy sector, it will require a political restructuring meaning boot out the enviro-Liberals/Rinos and the current Marxist president, then reign in the EPA.
I would also like to remind people the cost of oil today has much to do with the fall of the dollar. People that don't understand or believe that is the case should learn why they are wrong. There's a reason why China, Japan, Russia and others are going to dump the dollar and trade directly. Once it happens with oil, $150/bbl will be cheap. If that trend continues, the party is over for the U.S. economy regardless of who is president or Fed chairman. Why? Because as we devalue our currency by printing dollars with no abandon, doing that devalues other currencies around the world and those countries are tired of supporting our unlimited credit limit.