Post by sigurdur on Jan 1, 2019 19:07:31 GMT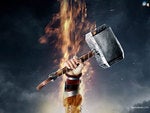 longreads.com/2018/12/04/the-case-for-letting-malibu-burn/
Many of California's native ecosystems evolved to burn. Modern fire suppression creates fuels that lead to catastrophic fires. So why do people insist on rebuilding in the firebelt?
Many of the most desirable places to live, for both economic and aesthetic reasons, are prone to more or less regular natural disasters. For reasons too many to count, people have always lived on the coasts. It just so happens that the entire US Coast from Brownsville to Bangor is regularly visited by nasty tropical cyclones. The entire west coast of the US is prone to earthquakes and volcanic eruptions. In the middle of the country (and in parts of the west--Sacramento anyone?) the great continent draining rivers will flood, no matter the levee systems humans build. And as for Mr. Moboy, let's hope he's visiting Mr. Ratty when the New Madrid fault lets loose. Same with the California valleys--the climate is tempestuous, and the geology treacherous. But it's beautiful and comfortable most of the time. Maybe more importantly, coasts, rivers and fertile valleys are places where people can thrive economically. They are critical to trade and commerce. People will always live there, and our society needs them to live there to take advantage of the benefits of those places. But it's very expensive to rebuild and get life back to normal when natural disasters strike. So our society has decided to share those costs through subsidized insurance and government aid. It is not a totally irrational policy, in my view. Full disclosure. I live in the city that is probably most likely to suffer a devastating natural disaster (hurricane or river flood) in any given year, and has seen tens of billions in federal aid in the last 15 years. I live in the French Quarter though, so I don't need flood insurance. If my place flooded, there would be no New Orleans to rebuild. I do own a house on the Mississippi Coast that is on the beach in the bulls eye of where Katrina came ashore. I have private flood insurance on that place. Very expensive, but I think the right thing to do for my peace of mind. But enough about me, let's talk about y'all. When you think about it, are these policies and subsidies really a bad thing? Should we abandon the coasts and valleys?
Here's wishing everyone on this board a happy and prosperous 2019. I think it's going to be an exciting year!
The downside to subsidizing folks living in areas that are prone to disaster is that the center of the area, the MW, gets starved. I am talking USA. We build today where the population is. We are building on yesterdays reality, rather than today's reality. When all we had were trains and horse/buggy, you had to live close to your work, suppliers etc. That is not the case today.
It took a century to develop what we have today, it will take a century to develop where it is now practical.