Post by missouriboy on Jun 8, 2017 22:36:07 GMT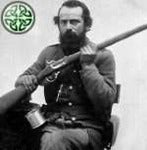 They wouldn't even notice that the lights had gone out
.

I can see them offering a lot of survival classes.
Good capitalists, farmers, blacksmiths, tanners, you name it. Just nothing modern.
100K is small!? and you mentioned inbreeds? Any idea how many of those are closely related?
100K is mostly the city of Columbia ... built-up area probably 90K. There are maybe 2-3000 in North Boone County, my area. There are many descendants of the early settlers that still own property. I do not have a count of all our relationships. The families that were here from 1830 to 1930 married back and forth a lot ... family to family. There are many cousins. Perhaps POTUS could give me a grant to put it all in order.

I regularly find new ones. Perhaps we could find effects of inter-family genetic mutations that might affect voting patterns ... or something.

Undifferentiated by closeness, there are easily I think 400-500 people, not all residing directly in the county. Most of them of course would not know me from Adam.