Post by missouriboy on Aug 22, 2018 23:22:15 GMT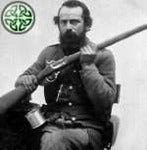 It seems inescapable to me that the oceans are cooling with seaice on the low side (globally) and that would be a cooling not monitored by the surface record. In fact probably mostly not even monitored by ARGO.
Going sideways with the temperature as it is doing now isn't going to cut it. Low sea ice should be allowing an unusual amount of heat into the atmosphere helping support current warming but I think its unsustainable.
In the tropics ARGO shows that the upper oceans (0-300 feet) temperature trend has been cooling consistently since 2004. Dilley suggests that periodic lunar gravitational pulses of warm Atlantic water are responsible for the Arctic melt. ARGO shows the 2008 and 2017 pulses in a cross-section of 45-60N and 0-30W (below). The 2017 pulse is cooler and much shorter and appears to be falling away. A map view of 0-300 m deviations are shown in the second graph clockwise from lower left for June of 2008, 2015, 2017 and 2018. The dramatic 2015 cooling must Shirley have something to do with ice melt unless a cold bottom current is pumping in cold, or unless loss to the atmosphere is really high.
The North Atlantic Ocean is 4X the Arctic Ocean in size, deeper and a much greater thermal reservoir. So, while less Arctic sea ice may allow more heat to escape the water column, it can't be more than what's there ... which must be many times less than the N Atlantic ... which still dominates the system?
North Atlantic surface temperatures must set the baseline temperature conditions at recording stations along it's edges. Chart 3 shows Wunderground monthly temperature deviations from 1997 for multiple stations from Brest, France to Reykjavik, Iceland. In 2010, the relatively low-range seasonal temperatures of Solar Cycle 23, became much more erratic. Solar minimum initiated a 4-year series of colder seasonal temperatures into 2014, followed by a 3-year return to generally warmer conditions. The 2015-16 cold water conditions seem to have affected the Reykjavik record the most. We could perhaps expect a similar, or greater decline into the emerging minimum ... with perhaps a fall to lower base temperatures as the N Atlantic continues to cool. Merridional air mass movements obviously affect the greater seasonal temperature ranges of the coastal stations since the start of SC24.