Post by acidohm on Jun 20, 2021 5:10:07 GMT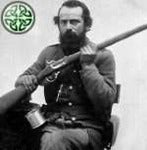 My theory, supported by a quick scan through recent surface winds going back to April on nullschool.
Blocking around Greenland which produced anomalous cool conditions NW Europe, also held Atlantic depressions to the west Atlantic, ie, off coast of labrador.
This produced an increase in wind velocity anomalies in the region, the extra pushing of surface waters promoted upwelling of deeper, cooler water.
OK, not really my theory, there's a paper out there on the 2015 cold blob that pretty much states surface winds as responsible. I just checked that recent conditions allow this idea to be copy/pasted from historic ones.
Salinity could be checked once argo updates which would be a bit of a wait.....
A cold patch has developed in this area about this time of year every year that I've been watching, perhaps less so last year....
It has been strengthening earlier then would seem logical if Greenland meltwater is responsible tho the Atlantic bound labrador current was often cooler and appeared to be feeding the cold patch, as if it was intruding into the Atlantic more then following the newfoundland Coast as its traditionally described as doing.
In research I found that freshwater entering Hudson Bay accounts for the greater proportion of all freshwater entering the Arctic circle, Hudson Bay discharges to the lab current.
I could not however find records for the rivers entering Hudson Bay, so couldn't verify any changes in volumn of water entering the bay.
There does appear to be some disruption to normal current flows perhaps as the gulf stream south of newfoundland has been anomalously warm the past 6/7 years. Here I think? it's been proposed its not discharging North as efficiently as usual, the waters are effectively trapping in situ and the heat isn't being transported north. I have not seen any documentation describing the phenomena.
Currently as others here have pointed out, heat transport from the gulf stream appears to be heading more south east across mid latitudes then normal. This pattern, along with the current cold anomalies stretching from newfoundland to NW Europe, and a band of warmer waters at the southern edge of the Arctic, are forming a warm,cool,warm tripole pattern.
Last time such a well defined tripole occurred was 2010.
This tripole pattern at this time of year as an indication for a coming colder European winter.
Reasons for this I'm not so sure. As with much of long-range forecasting, hindsight and accumulation of data allows us to see what happened before notable events and then suggest these are indicators, but that doesn't mean we understand why, or that they're definitive.
Possibly, weather patterns existing now (blocking, until recently) show their hand, so as I described above, winds may be cooling the NW Atlantic. These conditions continuing into winter produce cold.
Or, is it the sea surface temp anomalies altering the atmospheric state? I've seen forecasters confidently state unlikeliness of certain conditions arising based on ssta patterns and be right.
Or, is it a bit of a feedback system.
Ultimately, it all comes back to chaos, a slight tip one way or another in one metric can cause a cascade effect on other processes for which there is no possible mathematical equation to resolve it.
This is one of the reasons I kinda stepped back from investigating every detail in the past year or so as it is a huge rabbit hole! It's almost more fruitful to step back a little a observed the processes over time to get an intuition.
Being human however, and with some of these processes taking as much as 60 years, the whole thing can make oneself feel a little small and insignificant.....which is a little different to the mindset of a warmist where we're all powerful and everything is very immediate. In fact come to think of it, they really are perceiving this whole thing profoundly wrong and too linear.