Post by icefisher on Sept 1, 2018 21:48:10 GMT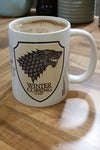 "NOAA's prediction totally missed the (2017-2018) La Nina that was as I predicted. (In fact, they had predicted an El Nino.)
We are now at the end of that prediction, so let me extend the prediction through the end of 2018.
Like NOAA's current prediction, my model says the ONI's will increase toward El Nino levels (ONI of 0.5) over the next several weeks. But while NOAA says the El Nino levels will hold through the end of 2018, I see a peak in late August/ early September and a decline lasting through year end."
The ONI climbed to 0.5 as both NOAA and I had foreseen. There has been a recent decline. But I've decided to drop my prediction of a decline through the end of 2018 based on further evidence. That evidence is an insistence by Joe Bastardi in his recent daily updates that an El Nino is coming this year and I don't like to be on the opposite side of Bastardi's predictions.
So I'm going to stand aside and see what happens.
I think you should stick to your guns Duwayne, but you have explained it fairly.
I would say so also.
Simple fact is all current prediction skill on ENSO was built during one ocean regime. California is strongly affected by ENSO because the ocean currents that feed it at the equator run southward along our coast. It feeds directly out of the zone of the ocean that defines the Pacific Decadal Oscillation. I am strongly favoring the idea that El Ninos in the 1950's and 60's (despite the dominance of La Ninas in that ocean regime) have been strongly underestimated by models.
I don't think one can look at the 1950's to get a flavor either. The solar maximum in 1957 was the strongest one in the entire solar record. Now we are in the midst of a solar event not seen for at least a 100 years, if not 200 or 300.
We also have to be aware that the zone in the ocean that defines ENSO has changed since it was first established quite possibly because of ocean regime changes. The 2015 El Nino hit California hard in the summer of 2014 but wasn't reflected in Nino 3.4 until late fall 2014. This year we have very warm water again but its a lot different as its localized to southern California and upper baja california unlike 2014 where it was coast wide.